Information
ROKUBUN develops precision satellite navigation (GNSS) solutions for mass-market applications. SPEAR is its precision positioning engine, implemented as a low-level agnostic SW library of the platform, which can be inserted into any HW platform that has a GNSS receiver
Activities
Rokubun develops satellite navigation (GNSS) solutions. They are experienced in cloud solutions, embedded SW solutions and developing GNW HW receiver. In addition, Rokubun has participated in the creation of the Catalan Navigation Task Force group, whose aim is to raise the profile of satellite navigation as a core space technology within the Newspace strategy of Catalonia.
Contact
C/ Llacuna 162-164, 08018, Barcelona
935 511 490
Contact person
Xavier Banqué
+34 93 599 21 54
Casos d'èxit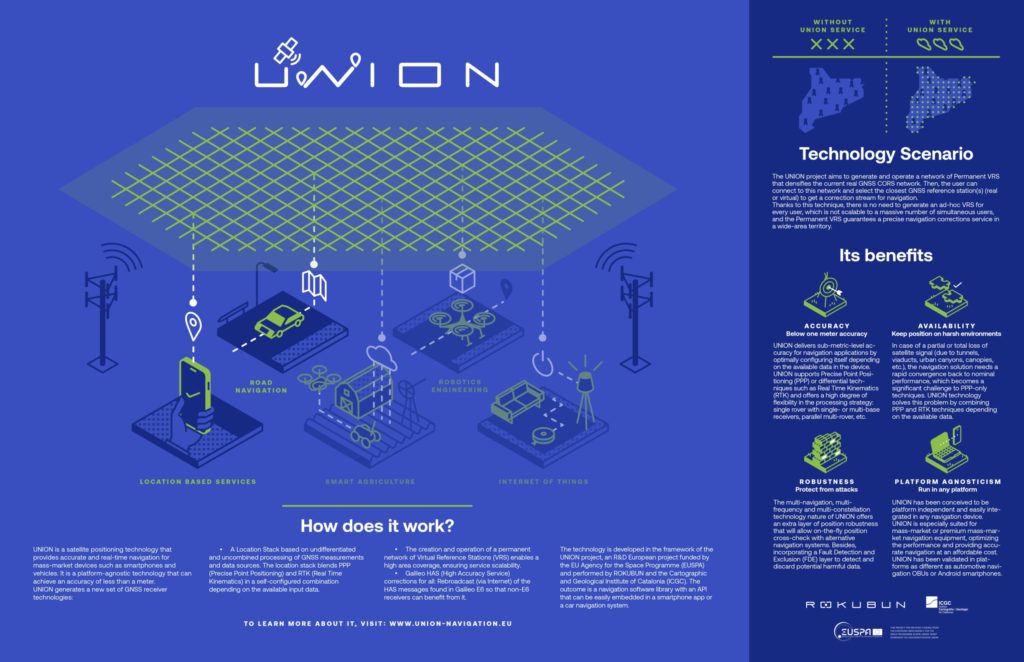 Institut Cartogràfic i Geològic de Catalunya
,
ROKUBUN
The 4th Industrial Revolution is about to add thousands of millions of automated moving devices to the market that will represent a new demand for high-performance, accurate and affordable navigation. These devices cannot rely on expensive high-end GNSS systems due to their limited scalability.