Become a member of the Digital Catalonia Alliance and enjoy plenty of benefits
Get to know everything we offer
Already a member of the DCA?
Discover the new management platform for DCA members
Events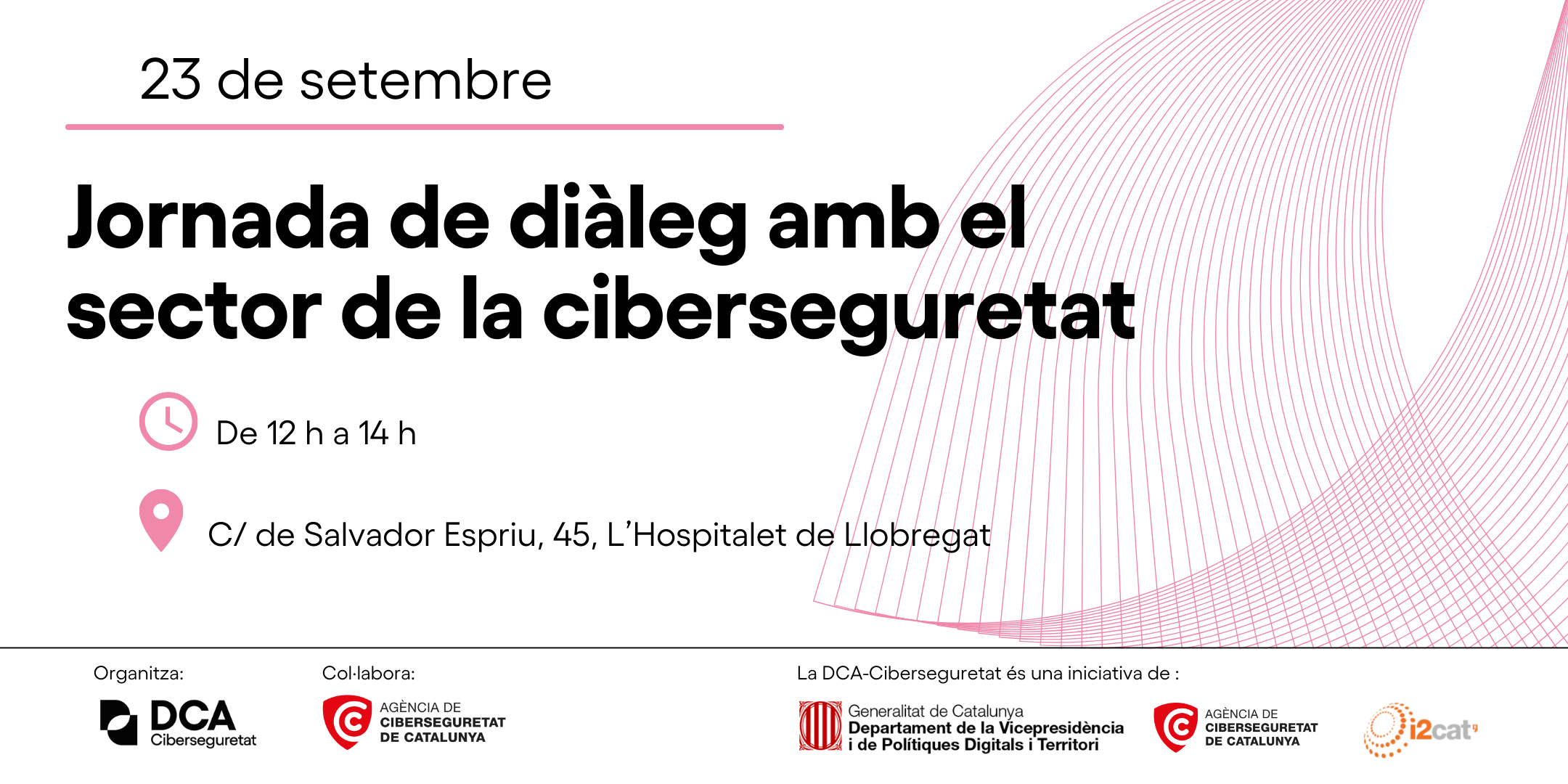 September 23 at 12:00
Trobada amb empreses del sector per informar-les i debatre sobre projectes d'interès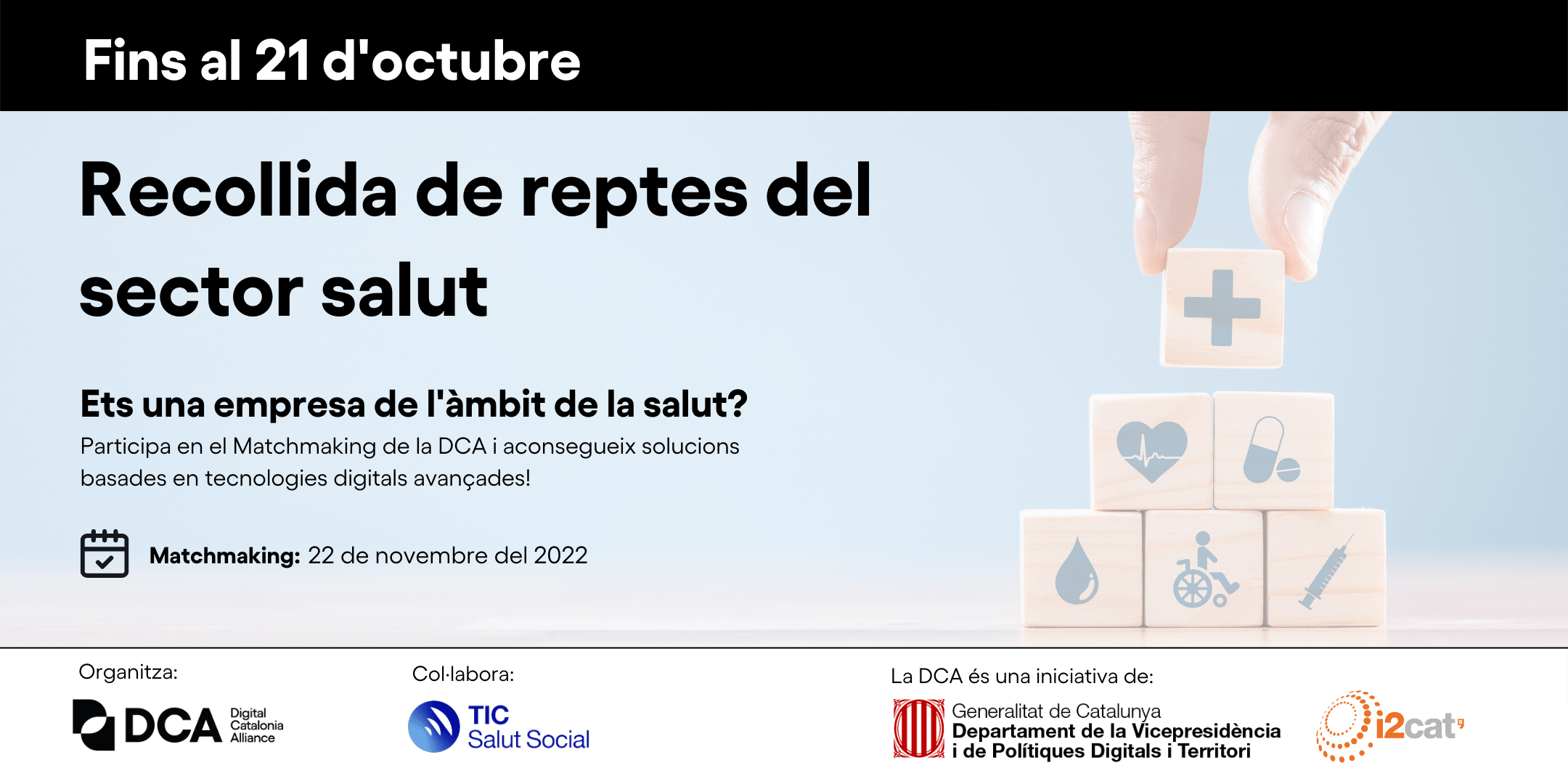 October 21 at 23:00
Fins al 21 d'octubre, les organitzacions del sector salut poden inscriure's al Matchmaking i presentar els seus reptes sectorials.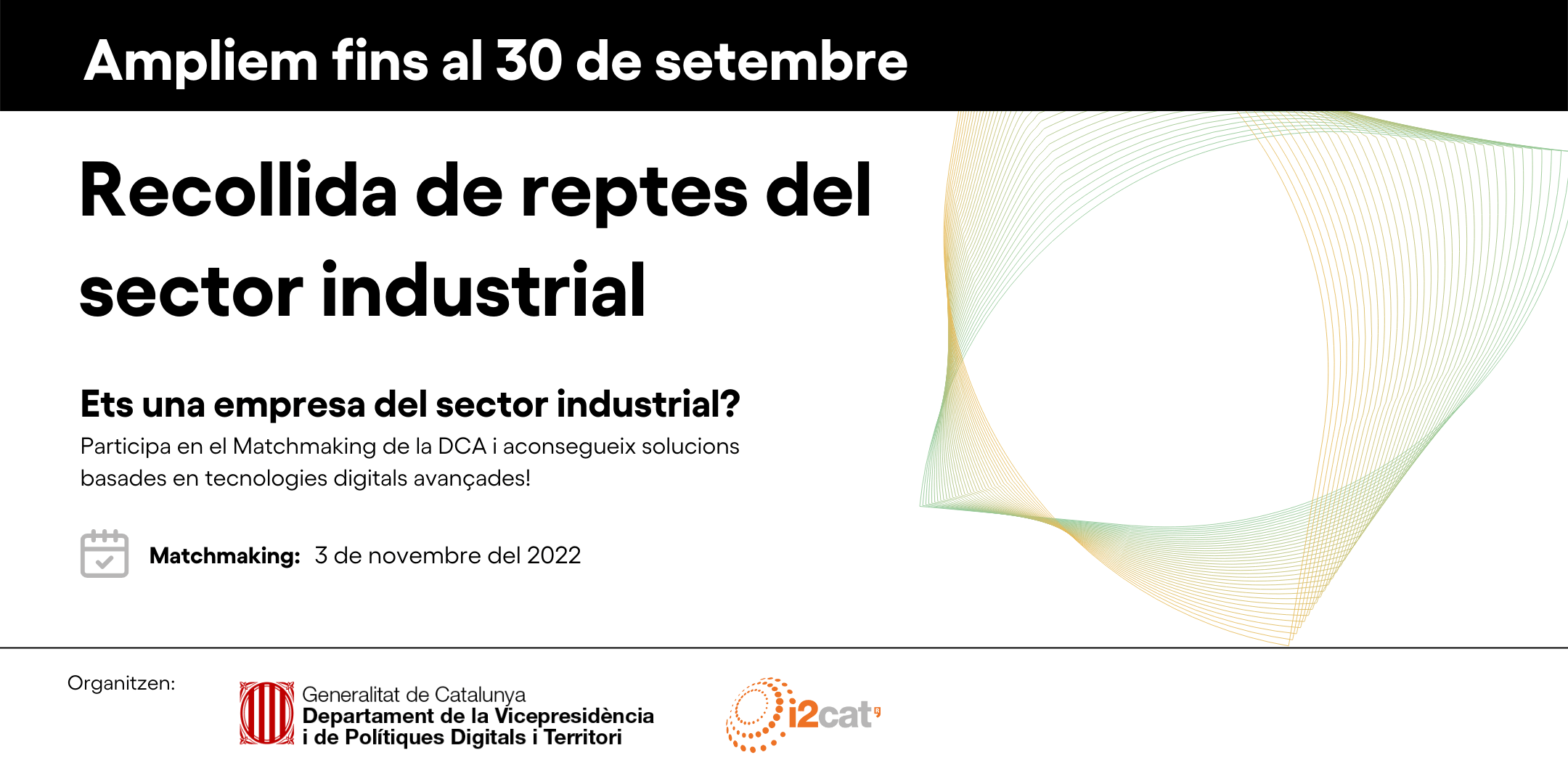 September 30 at 00:00
Comença la recollida de reptes del Matchmaking de la DCA per a empreses del sector industrial. Fins al 30 de…
News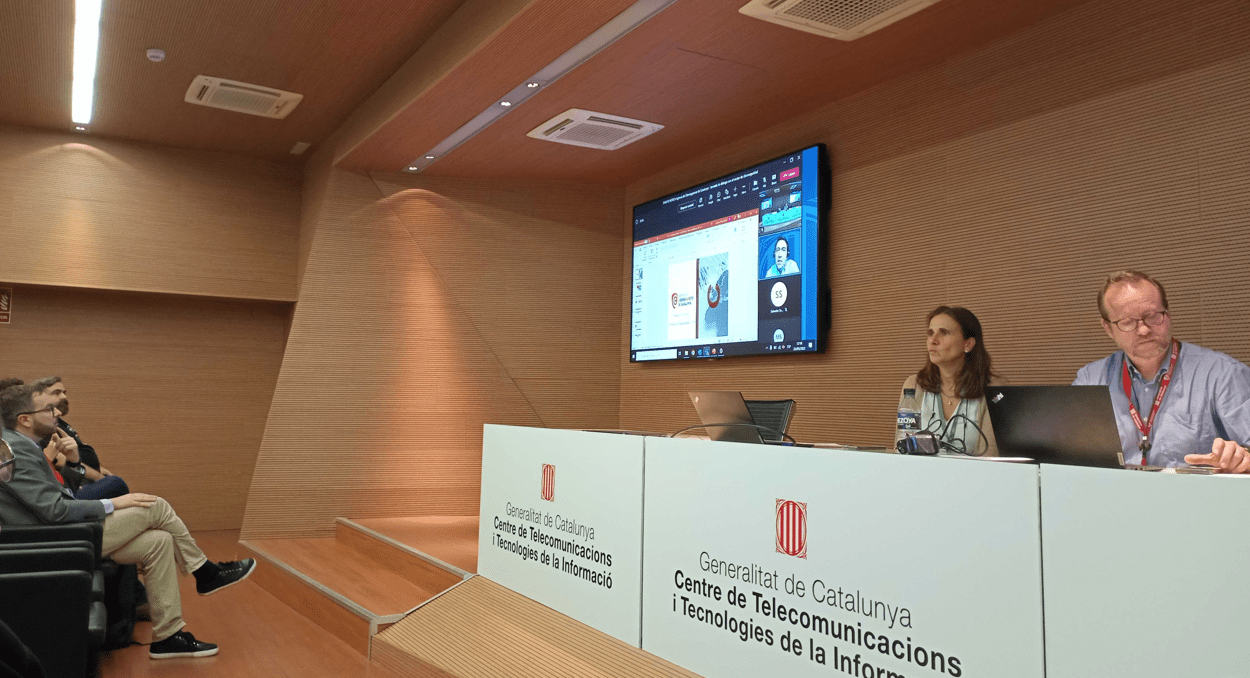 September 29 2022
Fins al 7 d'octubre les empreses poden proposar projectes en ciberseguretat per presentar-se al programa RETECH.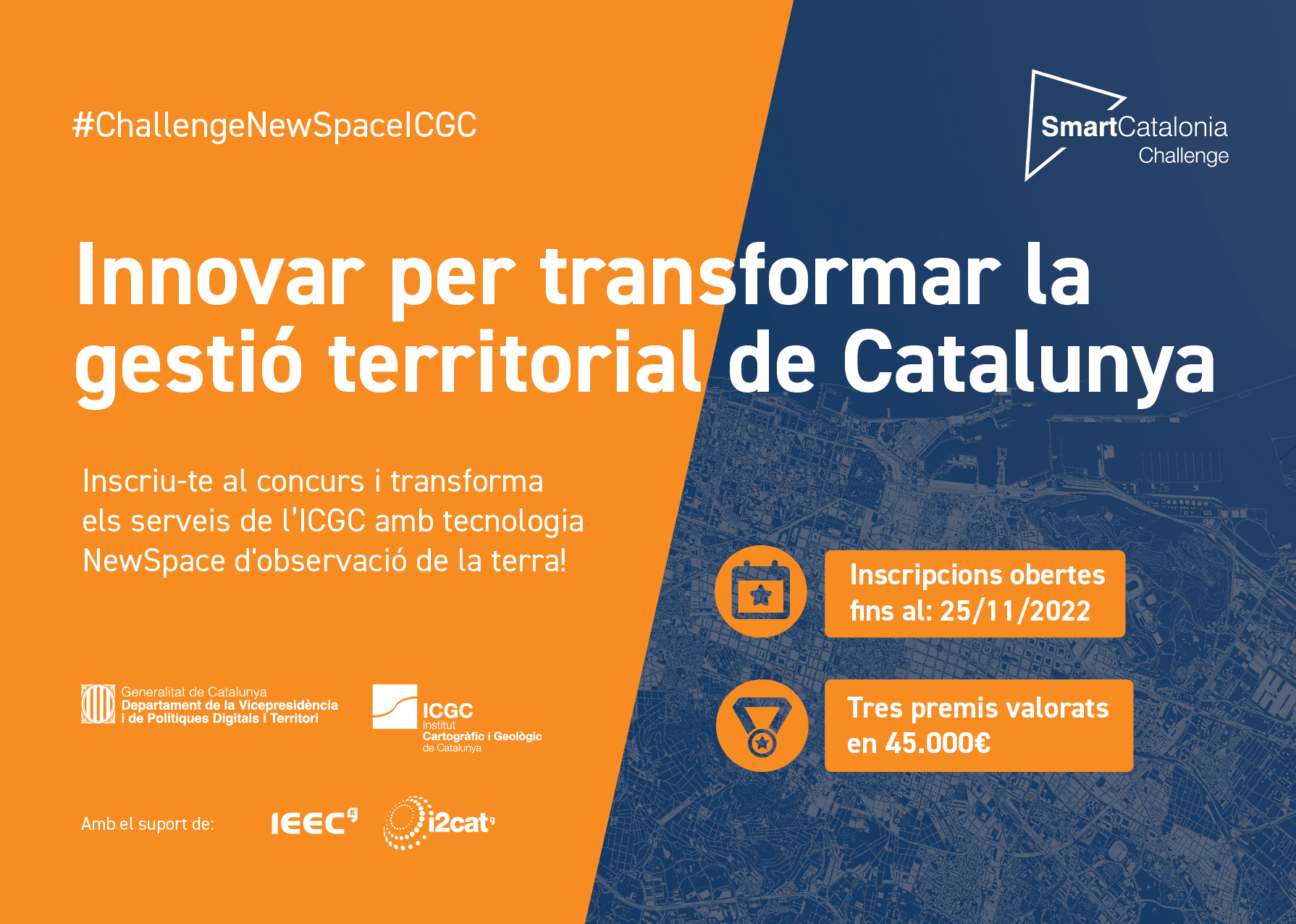 September 23 2022
Presenta les teves solucions innovadores i transforma els serveis de l'ICGC amb tecnologia NewSpace d'observació…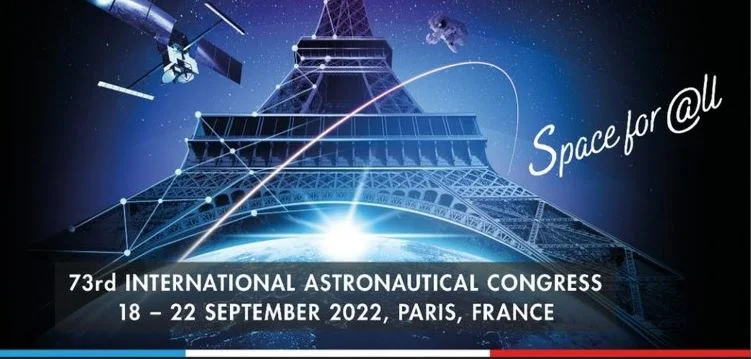 September 16 2022
L'aposta del Govern per la nova economia de l'espai arriba a l'IAC 2022, l'esdeveniment espacial més important del món.
Success stories
Find out success stories of DCA members