Nunsys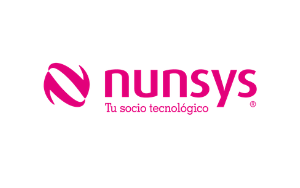 Information
Technological reference in added value solutions. We specialize in the implementation of comprehensive technology solutions, we are experts in combining technological products in the field of infrastructure, communications, software, digital transformation, industry and cyber security, with the aim of offering unique solutions for public entities and private. ERIS-CERT® SOC is the information security operations center responsible for carrying out the analytical security activities (proactive and real-time detection of threats) and operational security (Vulnerability and incident management) that Sothis makes available to our Clients for the delivery of cybersecurity services, using market-leading tools offered "as-a-service", according to your needs. Sothis' innovative Security Operations Center (SOC) offers a differentiating service that combines threat intelligence and rapid response to security incidents, in real 24x7x365 mode.
Activities
Information Security Area: with a comprehensive Cybersecurity service, protecting the companies from any possible external or internal cyberattack, or from any lack of availability, integrity, and confidentiality. Global Portfolio or Information Security Services.
Audit projects, and security advisory and hardening of IT and OT systems
PENETRATION TEST / EXERCISES
BLUE / PURPLE / RED TEAM stuff dedicated to attack and defense techniques
Protective and detective solutions for the corporate area, ICS environment, Security of cloud and hybrid environments and security of applications
ERIS-CERT SOC 24×7 Service performing threat detection tasks, incident response, forensic analysis, threat modeling and intelligence, digital surveillance, and vulnerability management among others.
Governance and Strategy: o Security Master Plans o Information Security Office, CISO and DPDP as a Service o Training and awareness plans.
IT Risk and compliance management (GRC): o ISO 27001, ENS, NIST, ISA62443 o Risk management with suppliers o ICT continuity plans o GDPR data protection o Audit of best practices.
Managed services, provides competitiveness and efficiency of the processes through models of externalization • Externalization for the ICT needs, user service, microcomputer support, monitoring, systems and communications administration, 12×5 or 24×7
Outsourcing of specialized service systems dedicated to the systems area (microcomputing, servers, cloud). • Outsourcing of communications specialized services dedicated to the area of wires, switching, routing and firewall.
Outsourcing of programs dedicated to specialized services on development technologies or business management programs.
Outsourcing of Cybersecurity specialized service dedicated to Cybersecurity.
Contact
Edifici Diagonal Mar B2 C/ Josep Plà 2 Planta 8