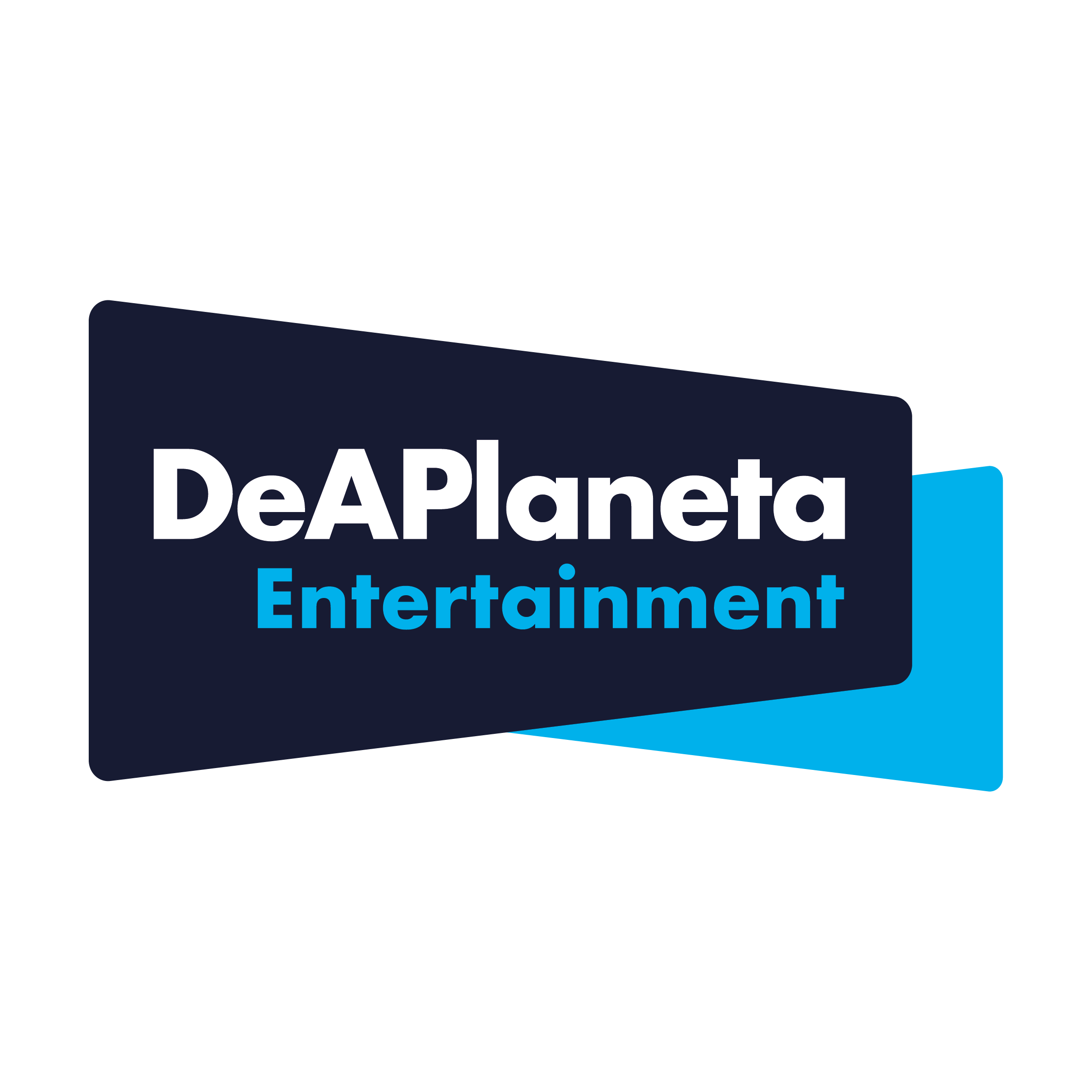 Information
DeAPlaneta Entertainment is a leading company in its field worldwide. It is part of Grupo Planeta and De Agostini. It offers a wide selection of quality entertainment to all audiences, combining creativity with innovation.
For over 20 years, DeAPlaneta Entertainment has acquired, produced, and distributed unforgettable content and experiences. It operates in all sectors, from movies, fiction series, animation, licensed products to live shows, sports competitions and, more recently, NFT development and presence in the metaverse.
It has achieved numerous global successes along the way. Highlights include the release of popular titles: "The Physician," "Saw," and Oscar winners: "The King's Speech" and "The Pianist" in Spanish cinemas, and the creation of series of the caliber of "Ana Tramel. The Game" and "Dr. García's Patients."
DeAPlaneta Entertainment also manages and produces recognized children's and family brands such as "Miraculous Ladybug," "Milo," "Gormiti," "Heidi," and "Maya the Bee." It develops powerful stories and content that go beyond the screens for a universal audience.
More information at: https://deaplanetaentertainment.com/ 
Activities
Blockchain:
– Develops blockchain strategies and solutions for its own brands and third parties.
– Develops NFT projects to engage its audience.
– Creates video games based on blockchain technology.
– Provides audiovisual content on blockchain-based platforms.
AI:
– Integrates AI technology into the audiovisual development process.
– Incorporates AI technology into social media management strategies.
– Utilizes AI technology in the development of video games based on its brands.
Contact person
Anna Campistol
934 928 299