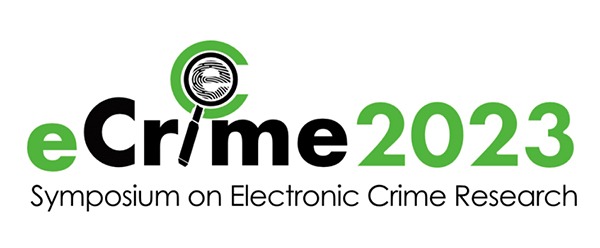 La convocatòria per presentar articles acadèmics en aquest congrés estarà oberta fins a l'1 de setembre
L'Espai Bital de Barcelona acollirà del 15 al 17 de novembre del 2023 el 18è Simposi de Recerca en Ciberdelicte eCrime 2023, centrat a analitzar les bases econòmiques, el comportament i altres aspectes clau que fomenten i alimenten el ciberdelicte a escala mundial, una activitat criminal que mou milers de milions de dòlars cada any. El congrés, organitzat per l'Anti-Phishing WorkingGroup (APWG) amb la participació i col·laboració principal de l'Agència de Ciberseguretat de Catalunya, l'empresa de seguretat informàtica HumanSecurity i la difusió per part de la DCA-Ciberseguretat, ja ha obert la convocatòria per presentar articles acadèmics en el marc de l'esdeveniment.
L'objectiu d'aquest esdeveniment internacional, que se celebra anualment, és fomentar la col·laboració i l'intercanvi d'idees entre investigadors acadèmics, professionals de la indústria de la seguretat i de les forces de l'ordre en la lluita global contra el ciberdelicte. Sota el lema "Cybercrime's Evolution in an Epoch of AI Crime and Accelerating Complexity", l'edició d'enguany combina conferències d'articles acadèmics revisats per iguals (peer-reviewed articles), més adreçades a professionals de l'àmbit de la recerca, amb sessions tècniques, taules rodones i ponències adreçades a diferents actors de l'ecosistema de la ciberseguretat com la indústria, les administracions públiques i organitzacions multilaterals, d'entre els més rellevants. De moment, ja s'ha llançat la convocatòria per presentar articles acadèmics en el marc de l congrés, que estarà oberta fins a l'1 de setembre. Es pot consultar tota la informació sobre temàtiques, requeriments i dates clau de presentació d'articles acadèmics aquí.   
L'eCrime 2023, que coincideix amb el 20è aniversari de l'APWG, mirarà cap al futur del ciberdelicte en un moment complex on les tecnologies digitals avançades com, per exemple, la Intel·ligència Artificial (IA), les complexitats derivades de les tecnologies, les polítiques (privades i públiques) i les tipologies de xarxes fan que la lluita contra el ciberdelicte sigui més difícil que mai. Clica aquí per ampliar la informació sobre l'esdeveniment.